The folks at NVIDIA have announced that five new Tegra titles will be shown off at E3 2012, and folks will be able to get their hands on all of them for the first time. We have some very interesting titles being shown here, including a first person shooter named Dead Trigger, a great looking action RPG named Heroes Call, and more. Take a look below.
Dead Trigger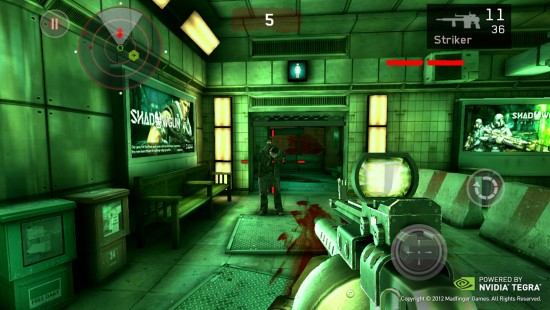 The world has collapsed and meat-eating zombies are after you! This first person shooter takes advantage of the Tegra 3 processor to provides exclusive effects like enhanced water, specular lighting, volumetric fog and ragdoll physics.
Puddle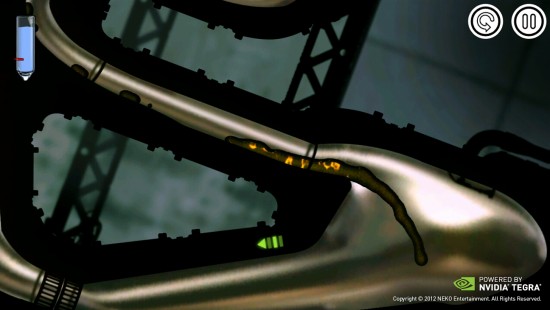 The hot Xbox Live Arcade and PlayStation Network console game is now being shown off on an NVIDIA Tegra 3 device at E3. The game mechanics are simple and intuitive – guide the water to a target destination through tilt controls. On Tegra 3, you'll get higher resolution textures, advanced fluid effects, better shadows and advanced physics effects.
Demons' Score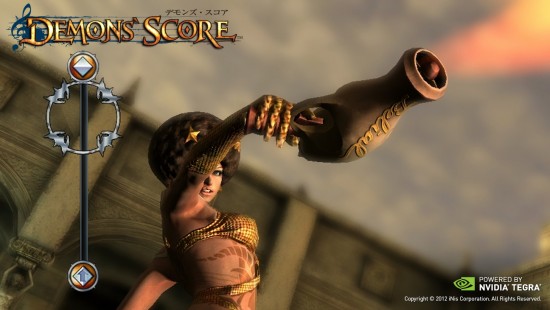 A break-beat action game that integrates music with battles. It's developed using Epic Games' Unreal Engine 3 to produce high-quality 3D graphics and a user interface optimized for smartphones and tablets. Tegra 3-exclusive features include higher resolution textures, advanced bloom effects, rim lighting, dynamic shadows and depth-of-field effects.
Bounty Arms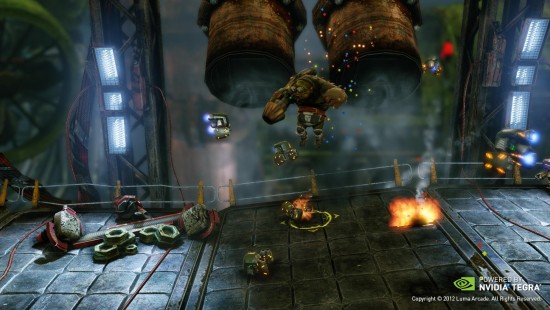 This exciting 3D side-scrolling action game will be playable for the first time at E3. Open-Reset and Luma Arcade are working closely with NVIDIA to create Tegra-exclusive enhancements for Bounty Arms on Android, tapping the graphics potential of Tegra 3.  These enhancements include visual and performance upgrades and exclusive content like co-op play and advanced particle effects.
Heroes Call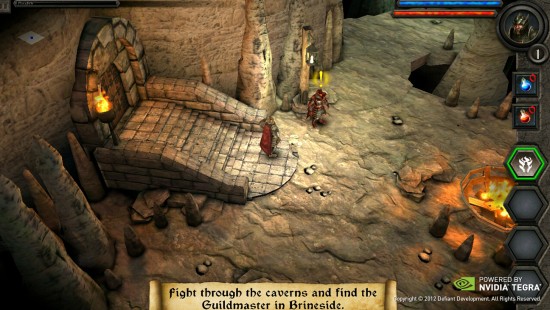 Heroes Call is a playable action RPG that brings next generation gaming to Tegra devices. Lush graphics, deep quests, multiple characters and varied abilities make Heroes Call an experience unlike any you've seen on your mobile device before. The Tegra 3 exclusive features here are higher resolution light maps, spectacular maps on character weapons and armor and additional physics interaction on objects and particles.
Don't forget that we're on-hand at E3 so we'll be looking to track all of these games down to bring you guys live gameplay footage. Stay tuned as we'll have  a lot more coming out of E3 2012 in Los Angeles.