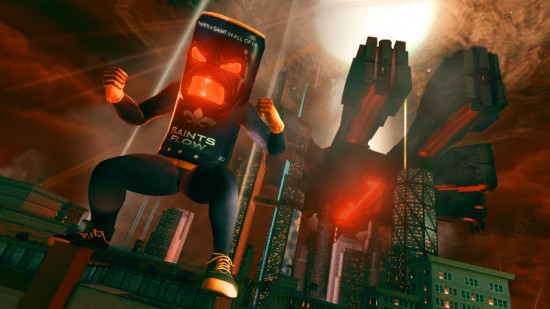 Saints Row: The Third – Enter The Dominatrix standalone expansion pack has been cancelled.
Saints Row publisher THQ announced that Enter The Dominatrix will no longer be released as an expansion pack. Recently appointed THQ president, Jason Rubin, has decided that the game would be much better off incorporated into the next version of Saints Row, set to release in 2013.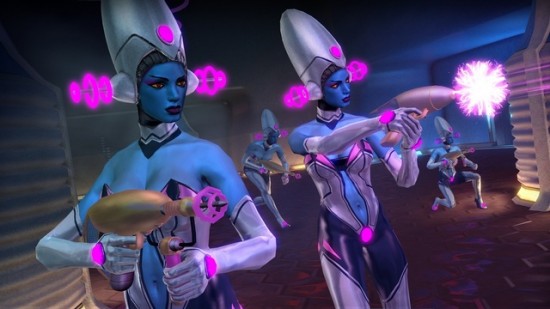 Originally, the expansion was set to add super powers to the open world game. Although, Rubin feels that the game has more potential incorporated into a full fledged game.
"We believe the potential for this sequel is far greater as a full-priced, full-length, high-quality connected experience."
This is the first big decision Rubin has made, since being appointed THQ president last month.  Rubin feels he knows what the fans want
"When it comes to Saints Row, it's clear our fans want bigger, better and even more over the top, and that's why Enter The Dominatrix will now be incorporated into a vastly expanded, fully fledged sequel, scheduled for calendar 2013."
A multiplayer option also seems to be in the works, which could add to the growing Saints Row franchise. Do you think this was a good move on THQ's part? Or would you rather have the expansion? Let us know in the comments below.
[Via EDGE]