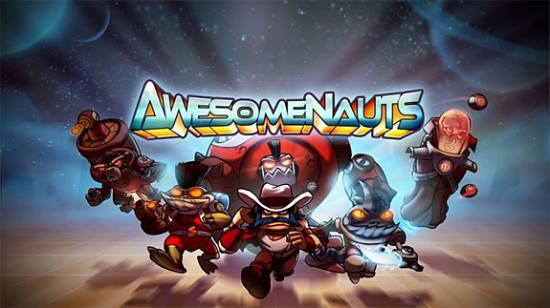 Ronimo Games is seeking out native German, Italian, French and Spanish speaking fans of Awesomenauts as volunteer translators. Two new characters, Coco and Derpl, are coming to Awesomenauts and their stories, descriptions, and items will need proper translations.
While Ronimo can't pay you with money, they are offering a "special Awesomenauts related gift." Additional information about the positions is scarce other than how to get the gig. Simply go to the Awesomenauts forum post and send your application to the email address listed at the top.
Coco is described as the first female character to into the Awesomenauts battlefield. She brings speed and close quarters melee as well as "crowd control" to the frey. Her skills include pushing enemies around with a lightning ball that can be detonated mid-flight, and a hoverboard move that slows enemies down while causing damage with a trail of lightning particles.
Combining these two moves sounds like the ultimate in crowd control and very befitting of your next Awesomenauts team battle. Unfortunately, there are no details on the second character, Derpl Zork, at this time. Ronimo is trying to spread out the add-on character love. There is also no set release date, so stay tuned for more info.
Take a look at the new characters in the thumbnail gallery below. Do you think Coco will play nice with the others?