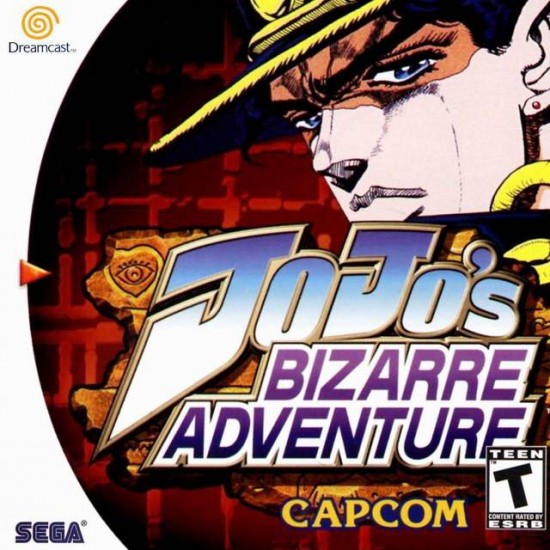 Jojo's Bizarre Adventure followed in a series of comic book styled arcade fighters from Capcom along with the side-scrolling Viewtiful Joe series.  Now Jojo's Bizarre Adventure HD is officially coming to PS3 on August 21 for $9.99 and Xbox 360 August 22 for 1600 MS points.
Jojo's Bizarre Adventure HD is based on the Japanese manga series and the 1998 arcade release in both Japan and North America. The game was released on home consoles beginning at the turn of the century with the original PlayStation and Sega's own Dreamcast. Both versions are something of a collectable and go for considerably more than the upcoming HD remakes for current generation consoles. The PSone version sells for $40-$125 while the Dreamcast version goes for about the same.
The PSN and XBLA versions will reignite the 2000 Dreamcast version's online mode, this time utilizing Street Fighter IV's online lobby system. Earn battle points from playing online to increase your player strengths and move up the leaderboards. What's an online mode without a leaderboard? Simple, unpopulated.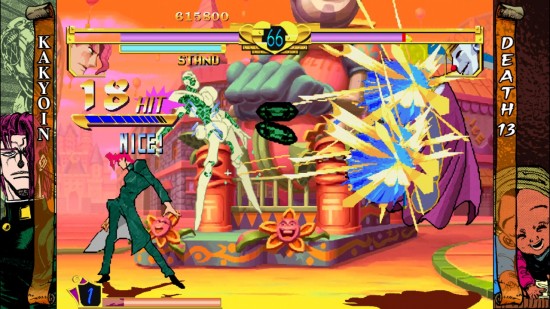 An all new multiplayer mode will be added where eight players can duke it out in a king of the hill turn based lobby. As players lose, they are knocked out of the lobby and forced to watched as they are replaced by another competitor. All the victorious battles can be saved as videos saved locally or shared online with others.
Capcom is keeping themselves busy with their extensive library of new and old fighting games, Resident Evil, and all their other IPs. Do you think Capcom is using their resources effectively by releasing HD redux of old games or should they be focusing solely on new IPs?