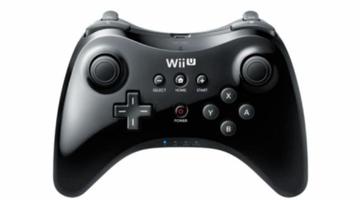 It seems that Activision may of grabbed Nintendo by the scruff of the neck and said something like "If you want any Call of Duty games on your little console, you'll give us a controller that we want, got it?" Ok, I may exaggerate a little, but if reports are to be beleived I am not that far off base.
According to Wedbush Securities analyst Michael Pachter, Activision insisted on Nintendo producing a more conventional controller for the upcoming system. He stated:
Activision never said anything to me, but I know that [for] big games like Call Of Duty they said, 'No, we're not putting it on there if you don't give us a conventional controller'. So they gave in
The Pro Controller, which will be an alternative control method to the Wii U's much talked about tablet-controller, will make it much easier for  publishers to bring core gaming experiences to the Wii U. Nintendo does not want to alienate developers from bringing core-gaming blockbuster titles to the Wii U because of the tablet style controls with the main controller needing an entirely different programming background then what is normally used. The Wii U Pro controller looks to be the answer to that. The last thing Nintendo wants is to not be on the bandwagon with the Xbox and PlayStation when it comes to big-name multi-platform titles.
Continuing on the topic of the Wii U, Pachter stated that he thinks the console simply, "isn't going to work." He says:
I don't get it. I think that essentially this is a solution in search of a problem. I mean, somebody had an idea – 'let's make the controller a tablet' – and there aren't many games that are going to take advantage of that
What do all you Nintendo fans out there think? Are you alright with Nintendo getting bullied so you all can have t