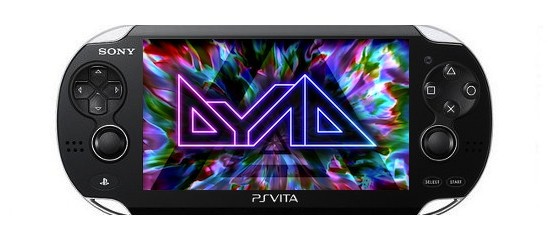 Podcasts are a really great tool for website personalities to spread their vocal seeds. The PlayStation Blogcast is one such podcast, where Jeff Rubenstein and Nick Suttner of the PlayStation Blog sat down with Shawn McGrath who has recently celebrated the successful PS3 release of Dyad, a four year labor of love.
During the tail end of the interview with Jeff, Nick, and Shawn, a listener asked if there is any possibility of Dyad coming out on Vita. Shawn's response was "there is a big possibility of that happening." He clarified that he wants it to come out only if two things happen: it doesn't suck and is free if the PS3 version has been purchased.
His main concern is over the fact that the visuals are already "overwhelming" on PS3, so directly porting it to the smaller screen may not work. Shawn mentions that the first thing that must be done is to find out how to make the visuals work on the Vita's 5″ screen. Whether this means it is a technical limitations of the Vita or the perspective of the game as played when its smaller.The first thing that comes to mind is how many racing games have multiple camera views to cycle through, and there are usually two behind-the-car views to either pull the view in close or push it out.
The second thing that must happen for a Vita version of Dyad to exist is that anyone who's already paid for Dyad on PS3 will the Dyad on Vita at no additional cost. McGrath says his work with Dyad is done and he would feel bad trying to charge gamers twice for the same game. This kind of thinking is not typical of large video game publishers and one of the many reasons why indie game developers are supported by Sony's Pub Fund.
The announcement of whether an upcoming dual-platform game release will be a cross-purchase title or not is becoming more and more popular. Some potential buyers are going as far as to say they will not purchase the game if it is not free on the other system. Cross-purchase may become one of the most overlooked forms of marketing, therefor a damaging hit for indie games delivering on PS3 and Vita. Pure Chess is an example of a game that many say should have been a cross-purchase title, but wasn't. Pinball Arcade is an example of one of the many success stories.
If you have any suggestions as to how Dyad could take advantage of the special capabilities of the Vita, or just want to tell him how bad you want it on the go, drop your comments and suggestions in the comments section below.
[via PlayStation Blogcast]