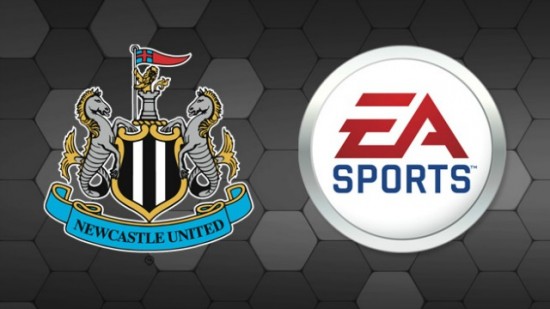 For all you Magpie fans out there (who of course would also be Fifa fans by default), good news! Newcastle and EA have reached an agreement to extend their partnership for another 2 years and the benefits are numerous for fans of the english football club. They include:
Special Newcastle version of the FIFA 13 cover (free download when game launches)
EA SPORTS Dugout will be at key games for players to compete against each other
Pro's Tournament to find the best Fifa 13 player on Newcastle FC
Plans to host a fans' tournaments
Dan Holman, EA SPORTS' Head of UK Product Marketing, addressed the partnership extension, stating:
We're delighted to be renewing our partnership with Newcastle United. We look forward to building on last year's success by developing a wide range of initiatives that fully engage and excite the supporters throughout the 2012/13 season.
Newcastle United's Head of Partnerships, Dale Aitchison, commented as well:
We are delighted to partner with EA SPORTS for the next two seasons as it is one of the world's leading entertainment brands especially in football. Partnerships such this will help ensure the long-term growth and success of our club.
FIFA 13 launches in the US on September 25 and in the UK on September 28.