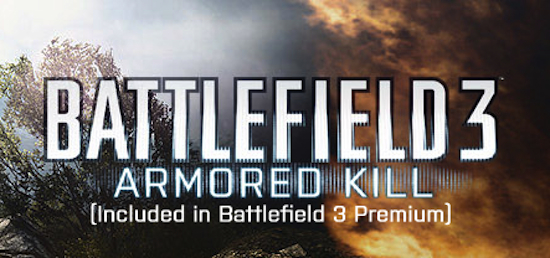 The Battlefield 3 Armored Kill expansion for EA's venerable military shooter will be released this September. Enhancing not just the game's footprint on your hard drive, players will be able to delve out the kills behind the wheel of five new drivable vehicles and spawn into an all-new gunship enabling players to "rain death from above."
Some of the new vehicles can be seen in these three farm-fresh screenshots. The list includes mobile artillery, tanks, and ATVs with over 20 unlocks specific to each vehicle. It will quickly become obvious which is you're favorite vehicle when you're driving around with all kinds of enhancements.
A new gameplay mode called Tank Superiority has players in tanks, as you may have guessed, battling it out to control points across a battlefield. On top of the new vehicles and mode, there will also be new assignments and the new Armored Shield map.
If you are part of the elite who ponied up for Battlefield 3 Premium, here is your reminder that you'll gain access to  the Armored Kill DLC two weeks before the impoverished un-premium peasants. Armored Kill will be followed by  the Aftermath DLC arriving this December and the End Game DLC in March of 2013.