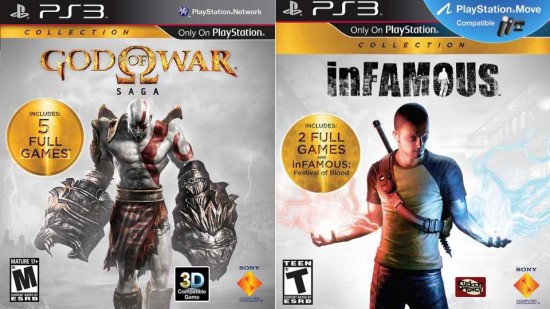 Sony has announced two new PlayStation 3 releases for August 28: God of War Saga and inFAMOUS Collection. These two titles follow on the heels of the Ratchet & Clank Collection.
The former title will include all five games in the God of War series (the three numerical titles, as well as the PSP titles…but no Betrayal, folks), full trophy support, 3D support for III and the PSP titles, and "exclusive content." inFAMOUS Collection will include the two numerical titles, Festival of Blood, and extra missions, as well as additional character costumes, weapon styles, and power-ups.
The games will be "starting at $29.99," whatever "starting at" means. If you haven't delved into either of these games series before, it sounds like now is the time to hop on the bandwagon.
[via US PlayStation Blog]