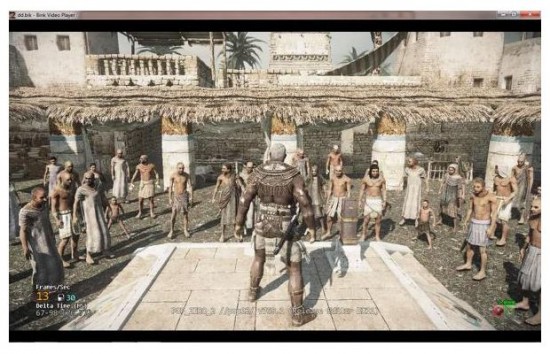 Is this the back of a new and improved Prince? If this photo is to be believed then yes we are looking at a revamped, much bulkier, Assassin's Creed-esque, Prince. The photo surfaced on the Ubisoft forums in a thread titled "Sequel to Prince of Persia 2008 (v-4)."
Ubisoft is mum on the photo, not commenting on if it is a sequel, prequel, reboot, or even if the picture actually belongs to a project of theirs. A few years back Ubisoft was mulling over the idea of a PoP prequel, codenamed Prince of Persia Zero, but the idea was scrapped soon after and Ubisoft has given no indication that those plans are back on.
What do you think? Are we looking at the future of the Prince? And if so, is it going to be in the shadow of Assassin's Creed?