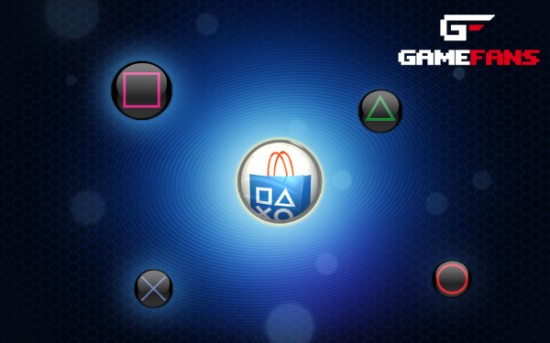 The PlayStation Store update is live now.
Sound Shapes…that's all that needs to be said this week. Pre-orders went live during last week's PS Store update, and now its finally here. Just as Dyad was a long time coming, Sound Shapes is the cross-platform indie music melding platformer we've all been waiting for. Watch out Call of Duty, Sound Shapes is here!
Still no sign of Grand Theft Auto III from PS2 Classics this week. No new PS One classics to speak of and PSP almost gets completely ignored if it weren't for Farm Frenzy 3 for PS3/PSP minis. Did I mention Sound Shapes is out now? And still discounted for PS Plus subscribers.
PS Plus subscribers will probably argue this as one of the best free game download days ever. The Walking Dead Episode One and Two are FREE today! For everyone else, a slew of recently old titles make their digital download debut today. Check out the complete PS Store update below and, as usual, let us know what you'll be buying this week.


PS PLUS – Plus Subscribers Only
PSN Play Pre-Orders:

$11.99 – Papo & Yo (reg. $14.99)
Discounts:

$11.99 – Cross-Purchase – Sound Shapes PS3/Vita (reg. $14.99)
Free Content:

The Walking Dead: Episode 1 – A New Day
The Walking Dead: Episode 2: Starved for Help

PLAYSTATION 3 CONTENT
PSN Play Pre-Orders:

$14.99 – Papo & Yo (static theme gift w/purchase)
New Full Games:

$49.99 – Hyperdimension Neptunia mk2 (3.8 GB)
$29.99 – The King of Fighters XIII (2.18 GB)
New PSN Games:

$14.99 – Cross-Purchase – Sound Shapes (1.03GB)
$19.99 – Payday: The Heist Wolfpack Bundle (Game & Wolfpack DLC included) (2.37 GB)
New Add-On Content:

$4.49 – Uncharted 3: Drake's Deception – 10 Tournament Tickets
$7.49 – Uncharted 3: Drake's Deception – 20 Tournament Tickets
$15.99 – Uncharted 3: Drake's Deception – 50 Tournament Tickets
$50.99 – Uncharted 3: Drake's Deception – 200 Tournament Tickets
$1.99 – Inversion – Verge Map
$1.99 – Inversion – Riot Map
$19.99 – Darksiders II – Season Pass
$4.99 – Adidas miCoach – Rugby Pack
$9.99 – Payday: The Heist – Wolfpack
$1.99 – Mass Effect 3 – Firefight Pack
$2.99 – Dragon's Dogma – Notice Board Quests – The Savvy
$6.99 – Dragon's Dogma – From a Different Sky – Bundle Pack
FREE – Record of Agarest War 2 – Right to the Blacksmith Pack 9
$5.99 – Record of Agarest War 2 – Bonus Point Pack 7
$1.99 – Record of Agarest War 2 – Frensberge Specialty Pack 5
FREE – Record of Agarest War 2 – Right to the Blacksmith Pack 10
$6.99 – Record of Agarest War 2 – Bonus Point Pack 8
$2.99 – Record of Agarest War 2 – Extra Costumes 2
$2.49 – Record of Agarest War 2 – 3rd Extra Character
$1.99 – Persona 4 Arena – Additional Colors Packs (each) (x4)
$5.99 – Persona 4 Arena – Bundle of Additional Colors Packs (includes all 4)
$1.99 – Persona 4 Arena – Glasses Packs (each) (x4)
$5.99 – Persona 4 Arena – Bundle of Glasses Packs (includes all 4)
$2.99 – Persona 4 Arena – Battle Navigation Voices (#1-#6) (each) (unlockable in-game without purchase)
FREE – Street Fighter X Tekken – Color Palette Add-On 6
FREE – Street Fighter X Tekken – Boost Gem Trial Pack 4
$0.99 – SF Boost Gem Pack 9
$0.99 – SF Boost Gem Pack 10
$0.99 – TK Boost Gem Pack 9
$0.99 – TK Boost Gem Pack 10
Rock Band Tracks:

$1.99 – (I Just) Died In Your Arms by Cutting Crew (Pro Guitar also available as in-game purchase only)
$1.99 – Crawling in the Dark by Hoobastank
$1.99 – Still of the Night by Whitesnake
Rock Band Network v2.0:

$0.99 – Anything by An Endless Sporadic
$0.99 – (I'm the One That's) Cool by The Guild feat. Felicia Day
$0.99 – From the Blue/Point of No Return by An Endless Sporadic
$0.99 – Romancing the Ordinary by Rose of Jericho
$1.99 – The Ravenous by I, Omega
Sales/Price Changes:

$0.99 – Normal Tanks (minis) (reg. $3.99)
$13.99 – Payday: The Heist (PS3) (reg. $19.99)
$7.99 – Super Stardust HD Game Bundle (PS3) (reg. 14.99)
$3.19 – Super Stardust HD Solo Add-on Pack (PS3) (reg. $4.99)
$3.19 – Super Stardust HD Team Add-on Pack (PS3) (reg. $4.99)
$9.99 – Two Worlds II Velvet Game of the Year Edition (reg. $34.99)
$19.99 – LittleBigPlanet 2 Full Game (PS3) (was $39.99)
New Minis:

$4.99 – Farm Frenzy 3 (32 MB)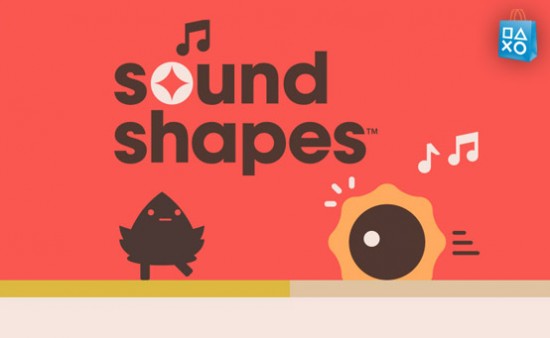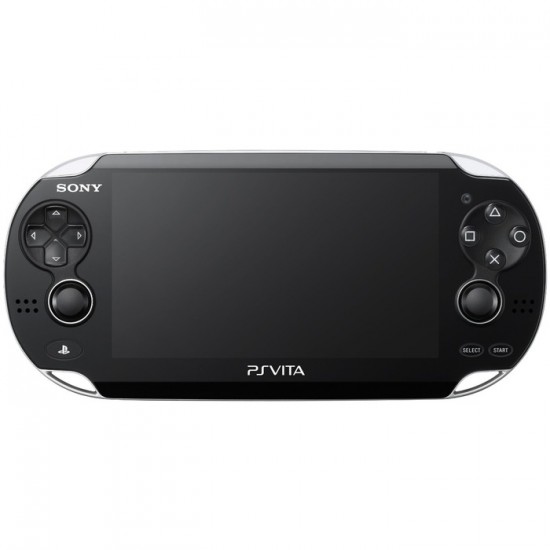 PS VITA CONTENT
New Games:

$14.99 – Cross-Purchase – Sound Shapes (969 MB)
Legacy Update (Available from the PS Vita PlayStation Store):

$29.99 – Gungnir PSP (151 MB)
$14.99 – Manhunt 2 PSP (1.03 MB)
$29.99 – Unchained Blades PSP (286 MB)

PSP CONTENT
New Minis:

$4.99 – Farm Frenzy 3 (32 MB)
[via PlayStation Blog]