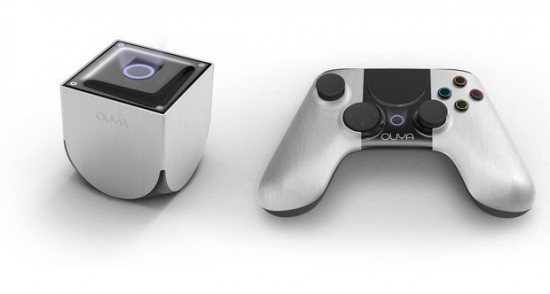 If you've been following along with all the news surrounding the OUYA, you'll certainly be glad to hear about a number of new amazing updates for the open-source console available upon release. Just today the developers announced a bunch of games that will make its way to the platform next year when it launches. And now there is even more news coming from the OUYA camp, namely:
Namco Bandai
Namco Bandai Games have been working with OUYA to get quite a few games running on the platform, such as PACMAN and Tekken. They're also asking you, the community, to give them suggestions and to vote on what games to bring over to OUYA via their Facebook page.
Four Controller Support
Worried you'll only be given 2 controllers max for this open gaming platform? Fret no more, for quad-player OUYA gaming will arrive upon release. For those who pledged the limited edition and would like the extra controllers, you'll have to update your Kickstarter pledge.
For example: Those who pledged $99 for a console with one controller, can add on another $90 to receive an additional three controllers in March, rounding out the set of four. And–because we know you'll ask–if you've got your heart set on the limited edition version, we'll make sure that the controllers are matched.
Plex
Out of the box, OUYA supports XBMC, one of the most popular media centers.Those of you who prefer Plex will be happy to hear that OUYA will support Plex straight out of the box.
Don't forget about the soon-to-launch home page for Ouya at www.ouya.tv. The Kickstarter funding ends tonight (August 8th) at 10PM pt. If you haven't pledged yet and would like to, you've only got a few hours left.