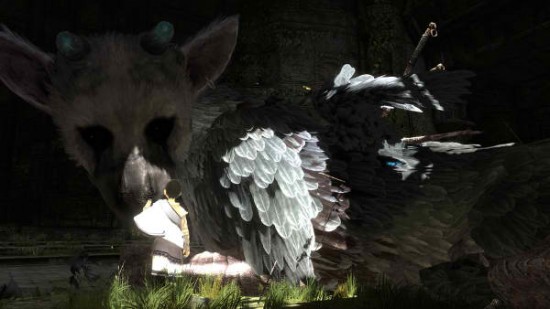 The Last Guardian, the latest endeavor by famed developers Team Ico (makers of Ico and Shadow of the Colossus), has had a rough going for the past few years. However, according to Shuhei Yoshida of Sony Worldwide Studios, the game is still in development.
If you haven't been following the depressing drag that has been The Last Guardian's eked out development cycle, know that the game, announced in 2009, was pushed back into release ambiguity after its 2011 release date fell through. This was largely due to Fumito Ueda, the creator/director, leaving Sony, along with the game's executive producer. News was relatively quiet after that until Sony's US trademark on the game expired last week.
Asked about the game at GamesCom, Yoshida said:
The team is still working on it very hard. There are certain technical issues they've been working on. That's the period of time when the game…doesn't seem to be making much progress.
The game has been a no-show at major trade shows from Tokyo Game Show last year to E3 and GamesCom this year. However, the Sony chief did clarify that the title will be released on PlayStation 3, not a next-gen console.
Ready for this game to be released? Think Sony should just take the ax to it? Be sure to share your thoughts with us!
[Via Eurogamer]