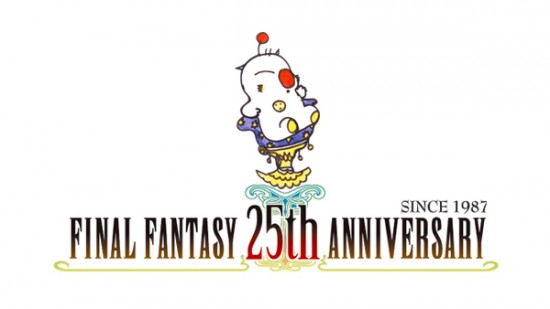 Congratulations, Seattle-dwellers (or people willing to travel any length). Square Enix has officially announced an event celebrating the 25th anniversary of the Final Fantasy series.
Said event will occur on August 31 in Seattle, Washington from 1-9 PM (Pacific Time). Attendees will receive a complimentary 25th anniversary poster featuring artwork from long-time FF illustrator Yoshitaka Amano. Along with tons of other Final Fantasy paraphernalia, a custom PlayStation 3 or Xbox 360 console featuring Final Fantasy XIII-2 decor will  be offered as a prize.
Perhaps most exciting, however, will be the 7:30 presentation by Yoshinori Kitase, Motomu Toryama, and Isamu Kamikokuryo. Through a "special video presentation," the trio will reveal the "direction" of FFXIII heroine Lightning's story. We're speculating FFXIII-3, but it's just a guess.
Will you be attending the 25th anniversary event? Looking forward to more XIII news? Share your comments with us.
[Via Square Enix]