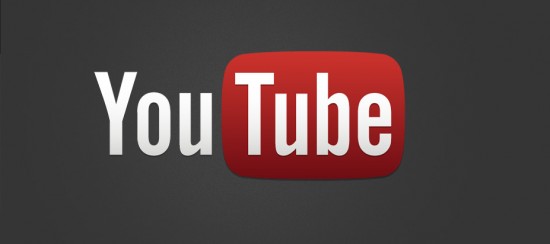 Have You Tried Out the New YouTube App On PS3?
The PlayStation 3 finally has received the YouTube app. It's been a long time coming, and has a couple bells and whistles that have come along for the ride. If you've downloaded it, we'd like to know how it's treating you.
When I first saw official press images of the YouTube app for PS3 I was very hesitant to jump for joy. This was not the YouTube I've come to enjoy using on my Galaxy S3 and MBP. But I had to get my hands dirty before jumping to annoy confounded conclusions. And what I discovered was definitely one of the ugliest YouTube experiences possible.
That was until I linked my Google account to the app and synced my phone. Immediately, I discovered that this is the right way to use YouTube on PS3. Now I feel the need to do a little Quentin Tarantino and give you the ending to my review, then follow that with the meat and potatoes.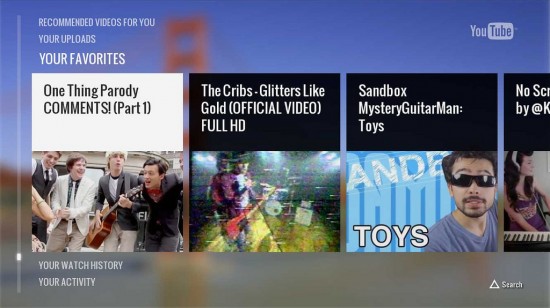 YouTube on PlayStation 3 is an updated YouTube experience that kicked off the Android overhaul as well. To get the full experience of having all your YouTube channels and videos accessible, I implore you to link your Google account. Without this step, the YouTube app on PS3 is a sloshy mess of random videos displayed in oversized boxes with clunky scrolling between video genres. The white text on the blurred background is somewhat difficult to read and scrolling up and down causes some (the second one) of the video cells to flicker while loading the sample image.
Let's Quentin Tarantino this now.
The YouTube app is a mere 22 MB and has full support for your Google account. Upon syncing your Google account, you will gain instant access to your subscriptions, uploaded videos, favorites, history, and more. To activate your Google account you'll need to use a computer. You can probably get away with doing this on a fully featured mobile web browser if you needed to. Let us know if this works for you.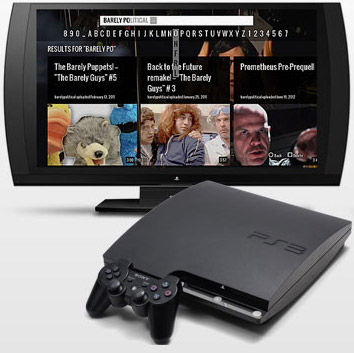 Once that's all done you can then explore all your videos, or you can take the experience to the extreme by pairing your smartphone to your PS3. Once you have successfully paired the two devices, the YouTube app can be used as a remote for the PS3 app. Search for videos just as you would on your phone, but when you play the video you will notice that it will play on both your phone and the TV, with sound only coming from the TV.
The coolest part of using your phone as a remote is that while the video is playing you can freely navigate the app on your phone without disrupting playback on the tv. Entertaining the kids with a few funny cat videos or playing back family videos you've uploaded to your own channel can be done from anywhere, not even near your TV really. Aren't clouds wonderful?
After you've quit and want to start it back up, just launch the YouTube app on both the PS3 and your phone. On your phone, you'll notice a little triangular wifi looking icon. Tap that and it almost immediately pairs with the YouTube app on your PS3, you'll see a notifications confirming the connection on your TV.
Now you know how to use it. If you've already been using it and figured it all out without my help, then tell us what you thought of it your first time around. Has it grown on you or do you long for the classic YouTube skin? What would you change about the YouTube app for PS3? Tell us in the comments section below.