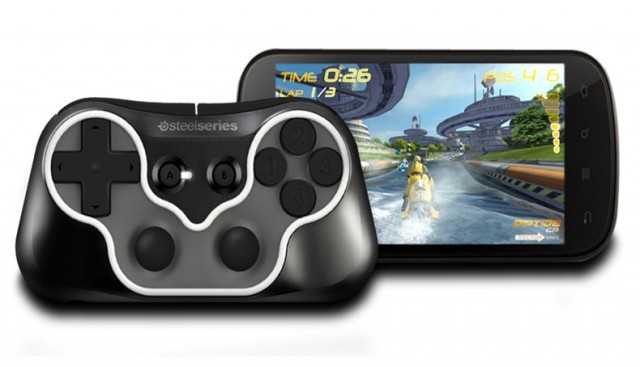 This year at E3 we saw an amazing new controller from Nyko for mobile gaming, but one of the downsides of it is that it's not fully compatible with PC and Mac gaming, so it's limited pretty much to your mobile devices. SteelSeries has fixed that conundrum with their latest controller offering, the SteelSeries Free Mobile Wireless Controller.
The layout is similar to the Playstation controller we're all familiar with, minus the extra set of shoulder buttons since the controller is more compact. It boasts up to 20 hours of casual play time and if you do happen to run the battery down during one of your marathon gaming sessions, you can still play while you're charging. The controller can last through 10+ hours of hardcore gaming and features a power-save function that will shut the controller off after three minutes of being idle.
The SteeSeries Free is a truly universal remote that is compatible with iOS, Android, PC and Mac, tablets and just about anything else you can game on as long as it has Bluetooth support. The SteelSeries Engine app is also available to help you configure the controller to your specific needs, with mobile version for Android users coming soon.