We're sure you remember the ridiculous amount of hype surrounding the Android-based OUYA console that generated millions of dollars of support. The company coasted past their goal and into the hearts of Android and gaming fans everywhere, on their way to a March 2013 release of the first Android-based gaming console.
The highest level of backing allows the backer to have their username engraved on the back of ALL first run consoles. Guess what? You're going to see GameFans.com on the back of every first-run OUYA console! Not to mention we'll be getting some inside access that we'll surely be extending your way.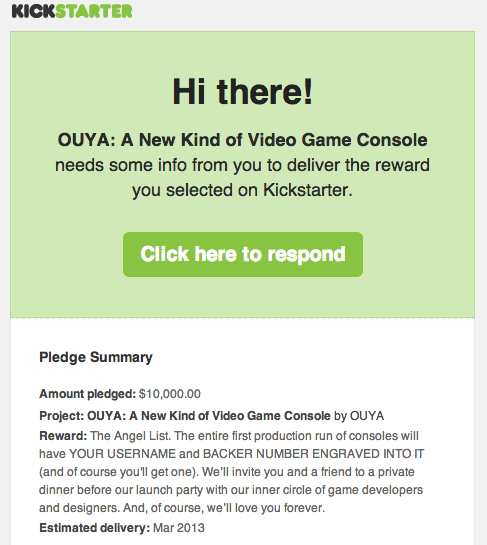 But wait… there's more! Our friends at Phandroid.com are also involved, you know, with them being Android-related and all. They're part of the Elite Developer Special that will provide them inside access to OUYA's Developer relations team. Does that mean a Phandroid game on the OUYA console is on the way? Who knows… that's anyone's guess!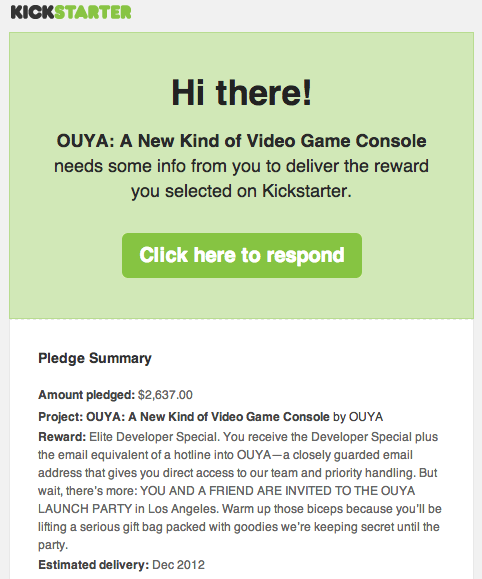 We're incredibly excited about OUYA and we know YOU A, too (see what we did there?)!
The OUYA Team is also asking for some backer input on important issues. To start off with, they want to know if there are any celebrities or developers that backers would like to see at the launch party. And secondly, wondering if anyone has any amazing launch party theme ideas. What do you think?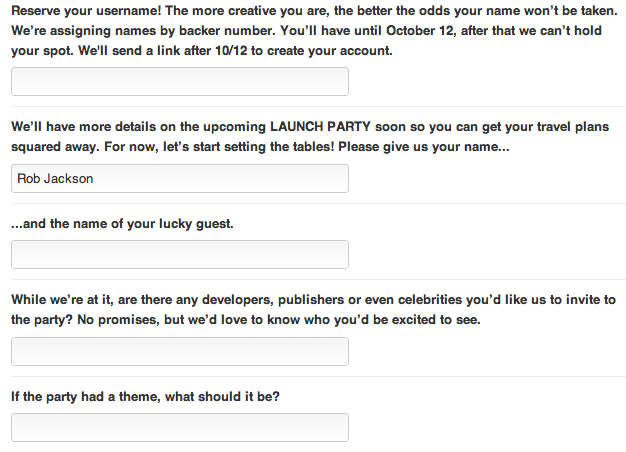 Did you contribute to the OUYA Kickstarter? Do you think the console will be a success? Could it give the Wii U and other consoles like the XBOX 360 a run for the money?