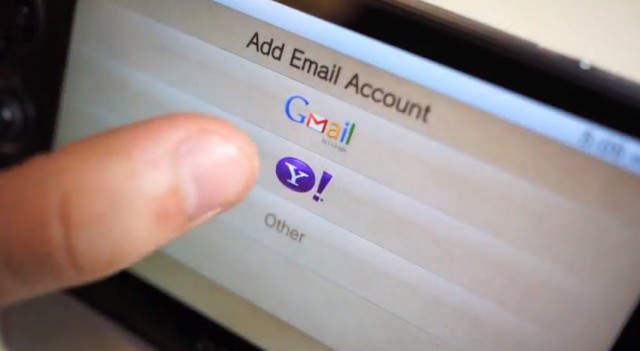 On November 19, the PlayStation Vita will get a system software update bump to version 2.0. With this update will come a ton of new features, one of which is an Email app.
As seen in the image above, the new Email app will allow you to sync up your email directly with Gmail or Yahoo! Mail. There is the notorious "Other" option for your, well, other email provider (who's not using Gmail?).
The app will allow up to five separate email accounts and 5000 email contacts. It will support notifications when new messages are received much like other notifications on the Vita.
Now lets hope you've got room on your Vita screens for another app. If you own a Vita, do you see yourself using many of the available apps? Let us know what Vita apps you use in the comments section…
[via PlayStation Blog]