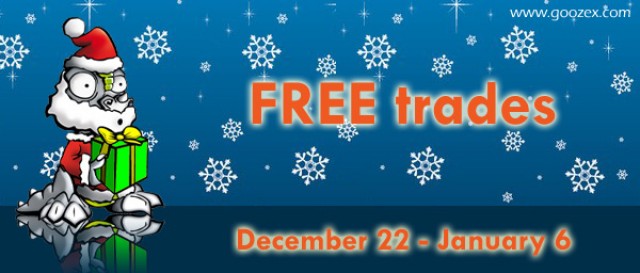 Alright, here's what we've been waiting for. Tonight, we finally learned what the first step is toward Goozex regaining everyone's trust in the video game trading service. FREE trades for all members from December 22 to January 6.
Goozex had previously announced to their members that a new CEO and management team was appointed. This news made members a tad uneasy and uncertain about what all that actually meant. Many members, if not all, have Goozex points and trade tokens but there just aren't enough traders offering up their games.
With this free trades program, members will save the $1-$2 fee Goozex collects for every trade by way of Trade Token sales. The way it works is each game costs points, like buying a digital download from XBLA. Every 100 points is the monetary equivalent to $5; 1000 pts = $50. New release games typically cost 1000 pts, therefor earning the sender 1000 pts for themselves to spend.
For every game a member wishes to receive, they must use a Goozex trade token. This is how Goozex makes their money. These tokens cost $2 each, though discounted when purchased in bundles. Once you trade away 50 of your own games, trade tokens cost $1 for as long as you're a member. Membership is free of course and as you make trades the max number of games you can request goes up and up.
If you're not a member, now is the time. There are thousands of veteran members looking for games, and Goozex gives the most for old and new games when compared to what retail chains give in store credit. Goozex points are essentially store credit. Goozex trades PS3, Vita, PSP, Xbox 360, Wii, 3DS/DS, PC, and classic systems like NES and Genesis. I've got about 30 games in my queue currently.