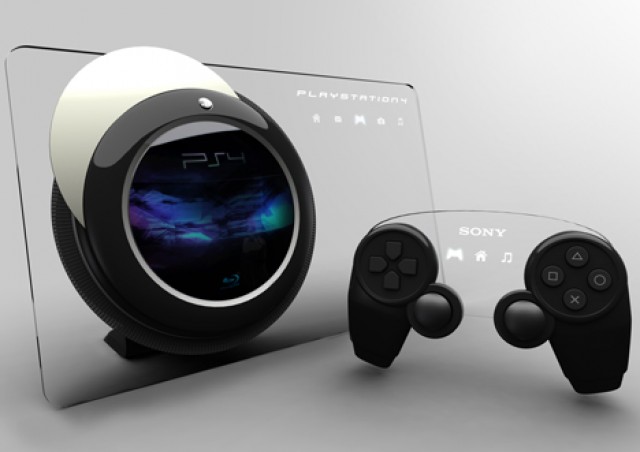 Its the end of the year as we know it, and its about that time to start thinking about the future. What developments do we already know about will make 2013 their home and what rumors might we hoped to become a reality?
Its safe to say that we all have our own gaming related hopes and expectations. While you may be thinking only about the PS4, I'm looking forward to what Sony might do with the Vita. While others may be thinking about the games scheduled to release next year, there may be a few who are wondering when the "new" PlayStation Store will be properly fixed.
Below is GameFans 2013 PlayStation Predictions. Blast the comments with what you think about this list. What deserves a special mention and what about the other consoles and platforms not under Sony's umbrella? What are your Nintendo and Xbox 2013 predictions?
PlayStation 4/Orbis
There have been many in the media that expected a reveal and even release of the PS4 in 2012. Sony is a proven believer in the 10 year console cycle and all their past consoles have met this corporate strategy with flying colors. I feel PS3 will be no different than its elder consoles. What we can expect to see in 2013 is an official name drop, only after they publicly throw around the "Orbis" name at TGS or E3. Remember the NGP? Before Sony confirmed it was to be called the PlayStation Vita it was publicly referred to as Next Generation Portable.
While Sony drops that name we expect them to repeat what was done with the NGP…Vita. They will talk about its specs, how far the PS3 has come and that it will continue to be a strong console even while the Orbis is out, and a release date or at least release window. If its anything like Vita, Japan will get it end of 2013 and North America and Europe will get it in early 2014. The price will be rather reasonable at the expense of smarter manufacturing so that Sony might make a profit on launch day systems.
Additionally, Sony will announce all the publisher and developer partnerships that will bring games to Orbis in their launch window. Maybe we'll see games like Ridge Racer 8, Heavenly Sword 2, Metal Gear Solid 5, Killzone 4, and Gran Turismo 6 be mentioned. The slideshows will come with some eye catching imagery including pics of the console, controller, and new logo or retail box art. And system specs are a must. We predict processor names and numbers to be thrown all over the place, especially since Nintendo made it clear that this is not what the Wii U is about.
Predictions Summary:
name drop
release window
launch partners and keystone games
images
specs and retail bundles
PlayStation Vita Hardware Update
A Vita hardware update will be announced against everyone's expectations. I'm a big Vita gamer since it was released and have no issues with the current design. But I do feel the lack of internal storage coupled with Sony's inability to offer afford external memory is a huge degradation to the game plan. Whether or not they made the decision to go proprietary to prevent or slow the inevitability that the Vita will get hacked is conjecture. Though, in the grand scope of things they should have made said media affordable and available.
The UK was only offered up to a 16 GB card, and those were tough to come by in the first few months of the Vita's existence in the Queen's land. North America has had the 32 GB available for the most part, but only if you're willing to fork over $100. At best, sales have dropped pricing down to around $75 with a more recent sale directly from Sony's online store having the best deal. Though they ran out of stock in a day. If the Vita had featured built in memory in the first place, then more if not all Vita owners would be buying games from the PlayStation Store to fill it up.
Another feature update to the new carrier-enabled revision would make it available on Verizon's 4G LTE network. Verizon has the fastest and largest LTE network in the world (don't be fooled by AT&T's claims and confusion tactics – HSPA+ is not LTE therefor not "true" 4G) and that kind of speed would allow a new Vita to play all games online without being connected to a Wifi hotspot. This is one feature that holds the current model of Vita way behind the times.
One last prediction would be for the updated hardware to include a battery door. Current Vita owners may or may not know about the fact that the battery cannot be replaced, at least easily if at all. There is no battery door so that the rear touch panel can exist. But the new hardware would solve this be allowing a battery door on the side, like the side-loading batteries of a Sony Cybershot. Maybe third parties will be allowed to manufacture batteries with higher capacities or for a competitive price.
Predictions Summary:
New Vita hardware
Built in memory/reduced proprietary external media prices
Verizon 4G LTE equipped model
Removable battery
PlayStation Store enhancements
The new PlayStation Store on PS3 is hit or miss with some folks. Personally, all I see are bugs and flaws, but there is promise for something great. But the first expectation for most is that it functions better than the last store, and that is just not the case.
In 2013, not only will Sony fix all the problems with the current version of the new PlayStation Store, they will also find better ways to do the things they started to improve like sorting and discovery.
More importantly, the Download List will finally get an overhaul bringing sorting and searching to everyone! This is huge and has been a common concern to all PS3 gamers since the a few months after the store released. When people started to approach 1000 pieces of downloadable content, that's when they realized that scrolling down a singular list was not the best way to do this.
Predictions Summary:
Fixes to new PlayStation Store
Further improvements to the new store
Searching and sorting of the Download List
Vita software update
Vita will likely receive a bunch of software updates, but the first will allow games and apps to be sorted in folders. Thus allowing more than the current maximum of 100 pieces of software to be installed onto the Vita's homescreens. The update will allow the option to keep a connection with the PlayStation Network even when the system is put to sleep. This feature is not high on the prediction list because it would lay waste to the Vita's battery life.
With the software update will also come an update PlayStation Store front not unlike the one we currently have on the PlayStation 3. Like it or hate it, that's what the store looks like now and there is no going back. On Vita, we can expect a much snappier store. The current Vita store lacks sorting and older game discovery unlike the old PS3 store which was fine the way it was. They will finally both be on the same page.
Predictions Summary:
Folders
Always-on PSN connection
Updated Vita PlayStation Store like PS3
Year of the Cross Controller
Sony will make a marketing push to not only sell more Vita's in 2013, but also to remind developers that Cross Controller is every bit as good as the Wii U. Media Molecule finally brought the Cross Controller pack to LittleBigPlanet 2 via a 490 MB file on the Vita. In 2013 we can only hope this will not be the case with bigger titles like Killzone, Sly, Ratchet, and The Last of Us.
If any games like these decided to incorporate full support of the Cross Controller feature of the Vita, the file sizes cannot be so extravagant. Couple this with the memory card issues mentioned above and you'll practically have to wipe your card of Vita content before you play a Cross Controller enabled game.
This prediction isn't too far off base considering Sony's push for Move games and 3D games/movies in past years. The PlayStation 3 is a melting pot of technology, but its almost a fault given how short lived their marketing for each new feature survives. 2013 will be the year of the Cross Controller, and if that fails they can fall back onto the Wonderbook.
Predictions Summary:
Cross Controller marketing push
AAA game developers to support Cross Controller
Wonderbook will get some attention