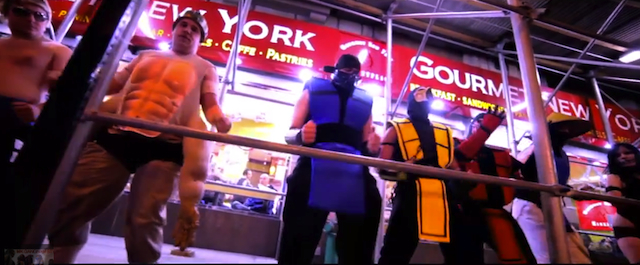 This webisode features a groovy Mortal Kombat flash dance during the holidays one year ago. Did New York hold its own or did the dancers of Mortal Kombat show the big apple how to kick it?
Even though this video is from January 2012 and likely filmed just before the new year, its still pretty entertaining a year later. There are two videos in this series if I can even call it that. The prior one is called Mortal Kombat vs Street Fighter Epic Dance Battle and is one of the funniest things I've seen all year.
That is hilarious because there has only been two days in the year, so there is plenty more time to show me the funny. Do you have a funny webisode that would make the cut? Share it with us in the comments below and we might feature it on GameFans or one of our sister sites.