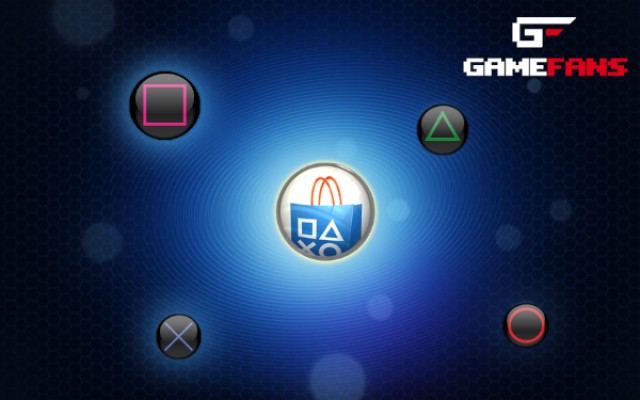 The US PlayStation Store update is now LIVE.
The weekly PlayStation Store update is here to offer more games, demos, and add-on content than you can shake a SIXAXIS at. With services like PlayStation Plus on PS3 and Vita, as well as the many games platforms Sony has to choose from, there is a plethora of games for every kind of gamer.
Today's update is for the patient gamers out there. Its a light update, but if you've got a PlayStation Plus subscription, then you can get to downloading some Darksiders. Vita owners to add StarDrone Extreme to their memory cards for half price and score the PSN version of StarDrone absolutely free.
An oddity occurred today when an unannounced title released on the PlayStation only to be removed within an hour. Mad Dog McCree was an arcade shooter released in 1990 that featured live action video laser gun gameplay. While it was available, a price of $7.99 and Move motion controller support were advertised as well as a demo. Maybe publisher Digital Leisure will be ready next week.
Here's your weekly PlayStation Store update: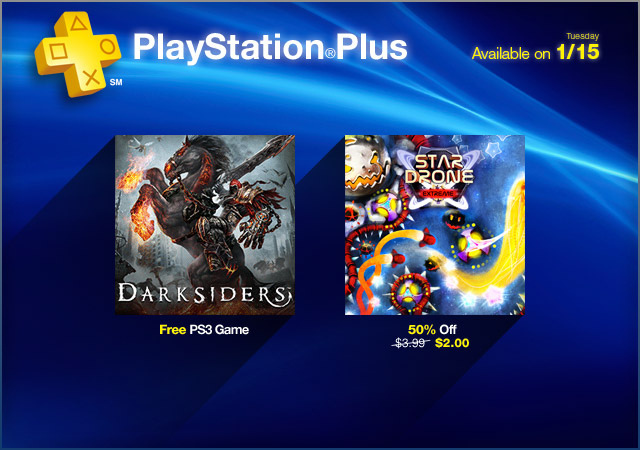 PS PLUS – Plus Subscribers Only
PS3 Instant Game Collection:
Vita Instant Game Collection:
Vita Discounts:

$2.00 – StarDrone Extreme (Cross Buy – free StarDrone PSN) (reg. $3.99)

PLAYSTATION 3 CONTENT
New PS3 Full Games:

$39.99 – Angry Birds Trilogy (1.8 GB)
$59.99 – DmC Devil May Cry (6.5 GB)
PS2 Classics:

$9.99 – Disgaea: Hour of Darkness (1.2 GB)
$9.99 – Siren (4.3 GB)
Price Changes/Sales:

$5.99 – Derrick the Deathfin  (reg. $7.99)
$4.99 – Droplitz  (reg. $9.99)
New Add-On Content:

$9.99 – Borderlands 2 – Sir Hammerlock's Big Game Hunt (free for Season Pass holders)
$1.99 – Dance Magic – Outfits 1
Far Cry 3

$9.99 – Deluxe DLC Bundle
FREE – High-Tides Co-Op

FREE – Gran Turismo 5 – 2014 Corvette Stingray Final Prototype
Rock Band 3

$0.99 – A Bridge That Will Burn by Moving Picture Show
$1.99 – Don't Talk to Strangers by Rick Springfield
$1.99 – Fragments by Serianna
$1.99 – Inheritors by Serianna
$1.99 – I've Done Everything For You by Rick Springfield
$1.99 – Jessie's Girl by Rick Springfield
$1.99 – Monday Night Football by John Parr
$0.99 – The Distance by Drugstore Fanatics
$5.49 – Rick Springfield Pack 01

RockSmith

Alive ($2.99) – Pearl Jam
Cliffs of Dover ($2.99) – Eric Johnson
No Rain ($2.99) – Blind Melon
Pearl Jam Song Pack ($7.99) – Includes Play 'Black', 'Jeremy', and 'Alive'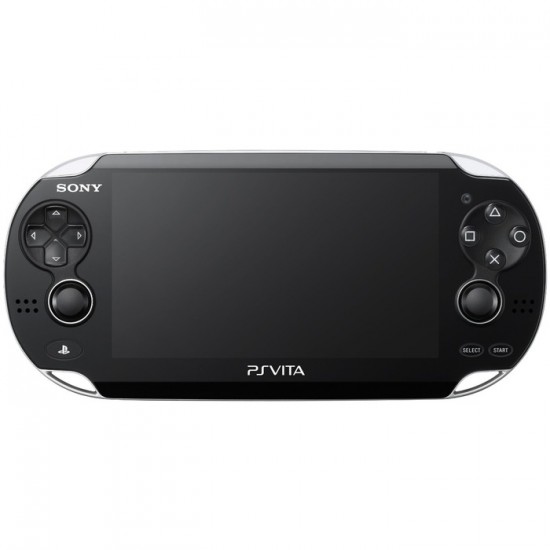 PS VITA CONTENT
New Games:

FREE – Wake-Up Club (105 MB)
Add-On Content:

$0.25 – Wake-Up Club – Color Theme Pack
Price Changes/Sales:

$26.99 – Dungeon Hunter Alliance – PS Vita Game (was $29.99)
$26.99 – Lumines Electronic Symphony – PS Vita Game (was $29.99)
$19.99 – Orgarhythm – PS Vita Game (was $29.99)
$26.99 – Rayman Origins – PS Vita Game (was $29.99)
$14.99 – Sumioni: Demon Arts – PS Vita Game (was $19.99)
Legacy PSP/PS One Classics:

$19.99 – Corpse Party: Book of Shadows (1.1 GB)
$5.99 – Disney Pixar's A Bug's Life (478.6 MB)
$5.99 – Disney Pixar's Toy Story 2 (404 MB)
$5.99 – Disney Pixar's Toy Story Racer (137.1 MB)
$5.99 – Disney Pixar's Monsters Inc. Scream Team (385.7 MB)
PSP CONTENT
New Games:

$19.99 – Corpse Party: Book of Shadows (1.1 GB)
Bundles:

$5.99 – Farm Frenzy Bountiful Harvest Pack (82.6 MB)
$3.99 – Montezuma Well-Rounded Player Bundle (57.2 MB)
Price Changes/Sales:

$1.49 – Carnivores: Dinosaur Hunter – minis (reg. $3.99)
$1.49 – Carnivores: Ice Age – minis (reg. $3.99)
[via PlayStation Blog]