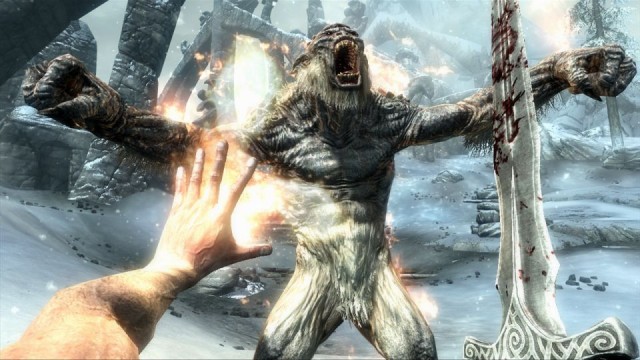 Skyrim has had a bit of a rough start on the PS3, with several game-breaking bugs and lag issues plaguing gamers since the release last year. Worse still, the game has since received three downloadable content packs on the Xbox 360 and PC, but none of them have made their way to PS3 players. It seems like Bethesda was having a hard time with the PS3 version, but it seems like the rough patch may be over now. All downloadable content will be available in February to PS3 users with this promise from the Bethesda Blog:
PlayStation 3: Dragonborn will be the first add-on arriving on PSN in February. Hearthfire will release next, followed by Dawnguard, and all three should be out in February. The 1.8 update will also release, just prior to Dragonborn. We'll keep you posted as release dates get finalized both on our end and with Sony for each and its various languages. Last but not least, each one will be 50% off during their launch week on PSN.
It's nice that Bethesda is making up for the severe lack in extra content for PS3 users by offering it at a discount, which is more than most publishers would do when it comes to admitting a mistake. Hopefully these DLC releases will fix game-breaking problems and won't introduce any new ones when PS3 users get their hands on it in February.