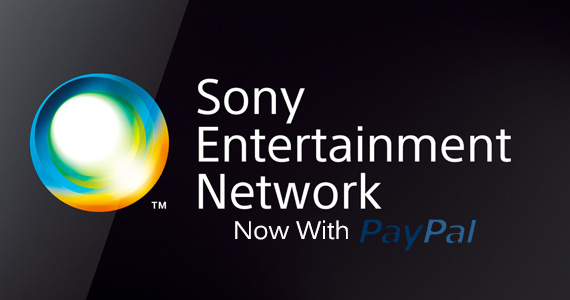 PSN users in North America now have a new way to add funds to their account, through the use of PayPal. You can sign in through your Sony Entertainment Network account and add funds in increments of $5, $10, $20, and $50.
European PSN users have had access to PayPal as a funding service for some time now, so this is a welcome addition to North American accounts. Adding funds through PayPal is a great means to fund your account if you're still shaky about Sony having your credit card info, especially after the PlayStation Network and Qriocity hacks that occurred in 2011.
Adding funds to your account is very simple:
go to https://account.sonyentertainmentnetwork.com/pc/login.action
sign in to your Sony Online Entertainment account (ie: your PlayStation Network account)
click Add Funds to Wallet
click Add Funds to Wallet again
click PayPal
select a Funding Amount from the drop down
click Continue
a dialogue box will pop up with the following text "You have selected one of our external payment partners and will be redirected to their site when you click Continue to complete the process."
click Continue if you would like to proceed to PayPal.com
Once you're on PayPal's website, you'll need to login. You'll see the Sony Entertainment Network logo and a button that says Pay Now. Once paid, you'll be returned to Sony's website with a prompt that lets you know the transaction is successful.