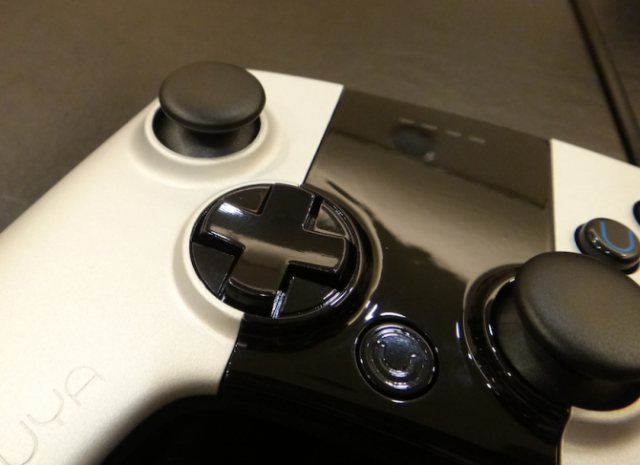 Last year's most successful Kickstarter campaign was for the Ouya gaming console, so it makes sense that the developers working on the design of both the console and the controller want to get everything right. The developers posted an update to their blog detailing the changes they've made to the controller from feedback provided by developers who already have their developer consoles. The changes are looking more positive than ever, with the team really listening to what people are saying.
The D-Pad has been changed from the disc design that features on the Xbox 360 to the more classic cross design that Nintendo is famous for. Accuracy and precision are back, says the blog. Good to hear, since if you're going to be providing a console that plays retro-classic platformers, you're going to want a good D-Pad.
Other changes to the controller include adding a rubberized top to the thumbsticks to help improve grip, a more sensitive touchpad for better response from games that use touch controls, and finally triggers that are more flush with the body of the controller. The Ouya team has been hard at work refining the console so you can expect the best home console experience when it's released later this year.