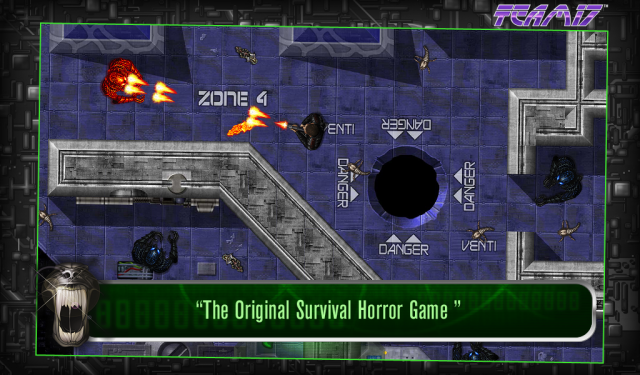 The original Amiga classic Alien Breed by Team17 has already seen a release on PS3/Vita for Europe last week, and tomorrow PlayStation gamers will see a North American release. Today, Team17 let loose a press release detailing Alien Breed for Android and Kindle Fire by way of the Amazon App Store. These two platforms will sell Alien Breed for £2.99/€3.99/$4.99.
What does this mean for everyone? Take a look at the official features list as seen in the Team17 press release:
Alien Breed Features:
Classic Mode – Play using the original graphics, music and controls.
Enhanced Mode – Featuring enhanced graphics, audio and controls.
4 New Levels – entirely new levels that intersect with the original Alien Breed story
6 original Alien Breed levels
12 Alien Breed Special Edition levels
Gree leaderboards and awards
Gametel support
Are you looking for a full blown Amiga port to add to your Angry Birds collection on Android or Kindle Fire tablet? This is your chance. Let us know what you think of this news in the comments below.