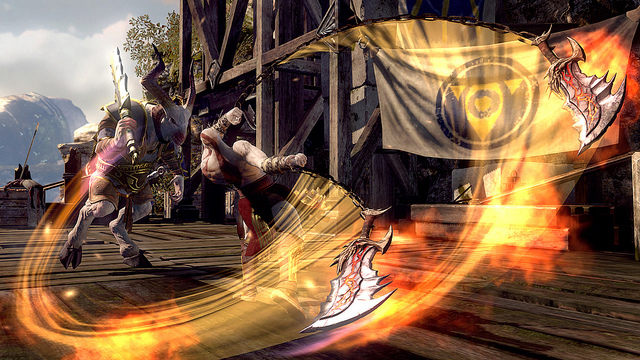 God of War: Ascension has released just earlier this week, but already the game is drawing notable criticism for one particular area of the game, the Trial of Archimedes. Featured late in the game, the area consists of some of the most difficult segments in the entire—with no checkpoints and few health or magic chests.
Sony Santa Monica's answer? Utilize the wonderful benefits of modern technology and patch the game. Ascension director Todd Papy took to Twitter to respond to the outcry, saying:
I personally tuned [the Trial of Archimedes]. I didn't mean for it to be so hard. We are looking into patching it.
In another tweet, he said a patch would arrive "very soon."
What say you, gamers? Have you experienced difficulty facing the Trail of Archimedes? Think Sony Santa Monica should cave under the duress to make the game easier (or more fair)? Let us know!