Back on April 1st, Globenewswire.com reported on a press release that Bay Acquisition Corp., the company that now owns Goozex, had purchased VGFive.com, a competing game trading website created by an ex-Goozex member at about the same time as Bay Acquisition Corp bought Goozex. Today, J.P. McCormick, President and CEO of BAC, has gone on record with a public update on VGFive forums announcing several changes coming to VGFive.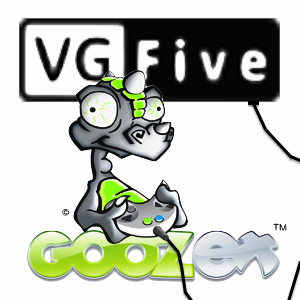 "We are pleased to announce that VGFive and Goozex are now part of the same family. In this spirit the two companies will operate as two separate entities with a common community. Many members from both sites are familiar with one another and it is only natural that they be combined.

The VGFive website will continue to operate in its current format. Tainted Zodiac will continue to administer and manage the site. At this time the only change that will be made is the cost per trade. Trading physical games will now cost 2 tokens but trading digital downloads will remain 1 Token. Everything else you have been used to and love will remain in place.

During the next several months we plan on adding the following features to the site in the hopes of enhancing the positive experience:

Ability for members to use tokens to pay for shipping labels
Cross promotion of the two sites (for example, you may see a banner-ad for Goozex)
Ability to perform trades using mobile devices
Ability for Goozex members to purchase VGFive Credits with Goozex Points so that they can have the benefit of acquiring games on VGFive. This will be done in a controlled and measured manner.
Position VGFive as a complementary addition to Goozex.

Things we will not do:

We will not sell Credits or give away free Credits
We will not add other trade categories to the site. This will remain a video game trading site
We will not buy games and sell them on the site.

With your help, Tainted Zodiac has done a wonderful job building this site to where it is today. He will continue to innovate new features that will benefit the community. This merger will expand the growth opportunities available to VGFive by having it backed by a larger entity.

We look forward to working with you and are excited about our expanded family.

Bay Acquisition Corp."
One reassuring thing is the part where Tainted Zodiac will not leave VGFive and will instead continue making it better. Furthermore, Goozex members will be able to buy VGFive Credits with their Goozex Points and get games through VGFive. That is one move that will marry the two sites without collision. All of this is of course in trade (get it?) for the occasional Goozex ad banner and the double bump in the token cost for physical game trades.
Have any of you been using either video game trading website? What sort of impact do you think this will have on the trading community if any? Leave your comments and questions below.
[Source: VGFive; via J.P. McCormick]