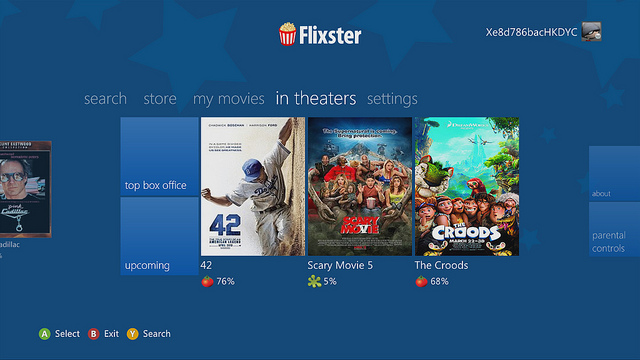 Here's to hoping your an Xbox Live subscriber, because today Major Nelson has revealed that Flixster is now available on the service effectively offering another way to buy and rent movies through your Xbox 360. Additionally, any UltraViolet movies can now be accessed through the Flixster service on Xbox Live.
Maybe your using Flixster on your iPhone or Android device, through the web on a laptop, or tired of seeing friends sharing Flixster reviews through Facebook. Whatever the case may be, here's a look at all of Flixsters services for Xbox Live:
Buy or rent SD and HD movies
Browse up to date movie listings in local theatres
Browse new and upcoming DVD releases
Stream high quality movie trailers
View movie details such as film posters, film synopses, or Rotten Tomato scores
Sort and stream movies from you UltraViolet collection (requires an UltraViolet account)
Navigate Flixster using voice and gesture controls via Kinect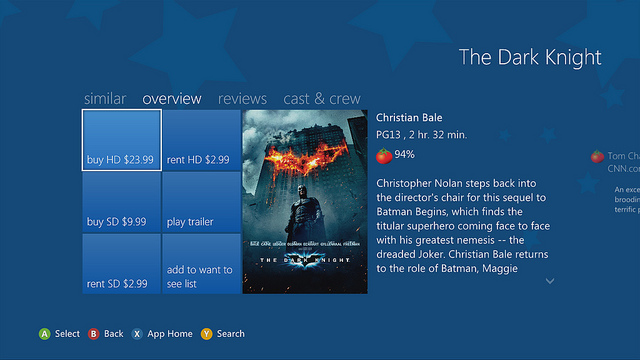 Maybe you feel Xbox Live is straying further and further away from a gaming console every time an app or service like Flixster is launched. Microsoft clearly believes offering more non-gaming services is the way to keep your attention focused solely on their console when you're not in the gaming mood. Of course all of this is also available on your iOS, Android, and Windows Phone.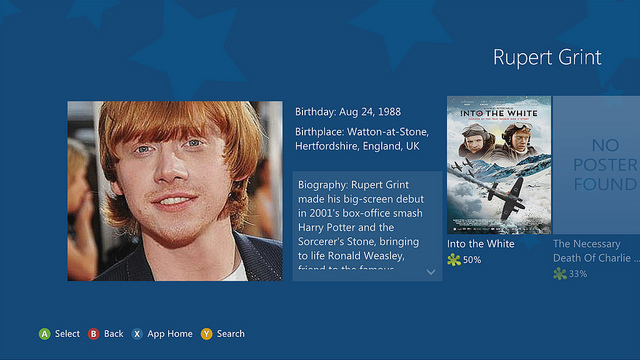 Most smart TV's may also have Flixster out of the box, so there will undoubtedly be some overlap. Offering Flixster on Xbox Live is another way to place the service above the free model that is the PlayStation Network. Do you feel the Flixster service fills a void otherwise unfulfilled on your Xbox 360? Let us know your thoughts in the comments section below.
[via Major Nelson]