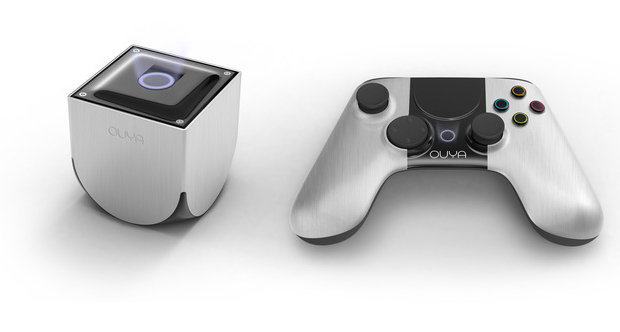 It's hard to believe that it's been nearly a year since the OUYA started of as an idea on Kickstarter. Within it's first day of crowdfunding it became the record holder for most money raised. By August 8th, OUYA had raised a whopping $8.5M where they were asking for less than $1M to begin with.
Today, consumers may be a bit confused about why they would consider getting an OUYA. Here's where we are hoping there is some marketing wizard on the OUYA team that will not pull any punches. We've had our grease hands all over the OUYA for months, playing with the UI and even sideloading the Conduit HD, originally a Wii first-person shooter.
What the OUYA offers is an Android-based developer friendly HD gaming console with it's own storefront. This means developers can make games for it without all the typical fees or overhead of traditional console games. And because it's on Android, games and updates can be pushed to the OUYA store immediately, without the typical wait time as experienced with consoles or iOS. All games are initially free to play, much like a demo. At any time, you can pay a relatively small price for the full version right from the console.
Many of the OUYA's offerings are going to be indie games, but as we're seeing with PlayStation and mobile games in general, indie is on the rise so much so that the term "indie" is becoming blurred. OUYA is touting it's "killer app" as a game called TowerFall. It's a retro-inspired 4-player bow and arrow fighting game with a lot of the hectic, same-screen mayhem you may have grown to love from Smash Bros. games or PlayStation All-Stars Battle Royale.
You can pick up the OUYA at most retailers including Amazon and Best Buy for $99. An extra OUYA controller will cost $49.99 and is pretty much a necessity for multiplayer gaming. Will you be picking one up?