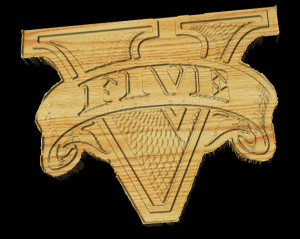 Grand Theft Auto 5 is out now and gamers have gone dark. That is to say they aren't talking about the game all that much because they are too busy playing it.
Once they decide to rejoin the rest of us in the midday sun and remind their bosses that their feeling all better now after that nasty eboli breakout, they may be looking for ways to turn their real life into Grand Theft Auto.
One way to do such a thing is to cover your walls with art. Most people would just resort to using posters like some would use wallpaper, but why not get something that will have your guests talking all about your wood like a piece of Grand Theft Auto 5 wooden wall art.
For just $20, Etsy artist Crawdaddy Designs will etch you out a lovely GTA V sign made from pine and even stain it in red mahogany or dark walnut.
[Source: Etsy]