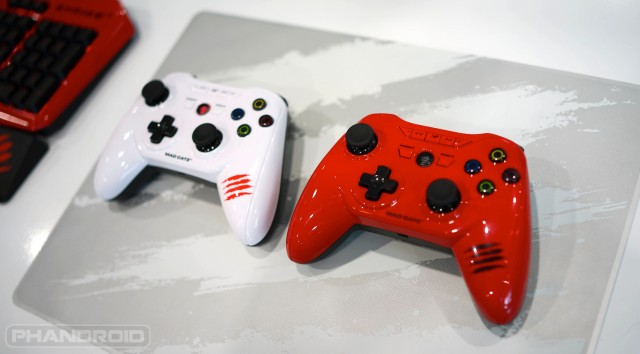 The M.O.J.O. is Mad Catz upcoming Android-based gaming console. It's price is being compared to that of the PlayStation 3, Xbox 360, and even a Nexus 7 by the boys at Phandroid. Would you pay $250 for an Android gaming console that hooks up to your TV?
Mad Catz is definitely targeting a niche demographic of gamers that also prefer Android over iOS. Given Android's openness, it's the only mobile platform that allows competition. iOS is sadly not open to competition and only Apple can manufacture devices. But why would anyone want to get an Android console when they could just get a tablet and play anywhere?
A console plugged into the TV that uses a controller cannot be compared to a tablet. Although, NVIDIA has released its own Android gaming platform called SHIELD (appeals perfectly to Marvel fans) with the addition for Steam/PC streaming within the same local WiFi network. The SHIELD even has an HDMI out port for play directly on an HDTV.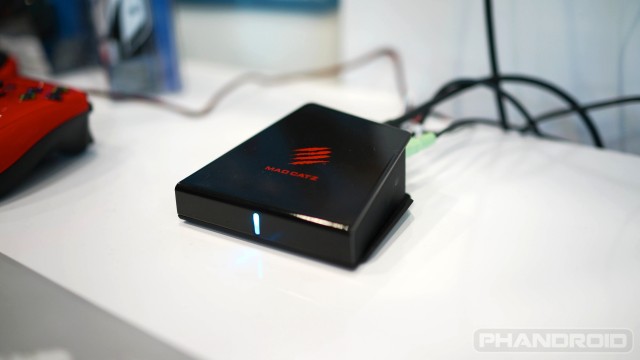 Apples to Apples, for lack of a better phrase, the SHIELD is closer in comparison to the M.O.J.O. than modern video game consoles from the big three for the fact that they both run on Android. For the additional $180 though, the SHIELD comes with a removable 5″ 720p multi-touch display.
Take a look at the Mad Catz M.O.J.O. specs sheet and tell us what you think about its chances. Does it pose a threat to OUYA or GameStick? Should the NVIDIA SHIELD reconsider its armor or should we all start selling off our PlayStations, Xboxes, and Nintendos?
Tegra 4 chipset,
2GB of RAM,
16GB of internal storage,
Bluetooth 4.0,
WiFi-N
Expandable SD card storage up to 128GB
[Source and images: Phandroid.com]